Our agency's PPC Marketing services will help you
Increase Business traffic from the World Wide Web.
One of the key benefits of Search Engine Marketing for businesses is that paid ads offer better CTR and higher conversion than more passive forms of Marketing.
Business That uses PPC get
More leads as outbound Marketing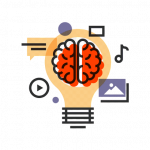 Google Ads (formerly Adwords)
Google Ads is an online advertising platform developed by Google, where advertisers bid to display brief advertisements, service offerings, product listings, or videos to web users. It can place ads both in the results of search engines like Google Search and on non-search websites, mobile apps, and videos.
Microsoft Advertising (formerly Bing Ads)
Microsoft Advertising is a service that provides pay-per-click advertising on the Bing, Yahoo!, and DuckDuckGo search engines. As of June 2015, Bing Ads has 33% market share in the United States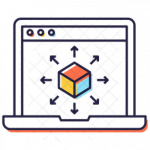 Taboola is the world's leading PPC, discovery & native advertising platform that helps people explore what's interesting and new in the moment of next.
Online marketing is now becoming more and more competitive. Everyone is vying for their target audience's attention. Everyone wants to drive traffic to their website. In turn, there's been an even higher demand in finding digital solutions that can effectively put a product or service in front of their prospects. And, this is where PPC comes in.
Our team work closely with you to understand your business needs, and believe in
our clients having a top level of control over the developed product.
We develop a Marketing strategy
We study your business culture and customers' needs so we can create a strategy for your business.
After making a complete strategy we create Ads for your business.
We analyze ads on daily basis and get our clients up to date weekly.
Contact now if you have any question.
For more details about website services feel free to call us