Our agency's content marketing services will help you
Increase Business traffic from your online marketing platforms.
It will help you take traffic from other online platforms to your website. these platforms can maybe be social media or search engines etc.
Our content writers will produce relevant content to engage your audience, build trust, and influence their purchasing decisions.
Our content marketing services includes strategy development, content writing, editing, and publishing to your Online platforms.
Business That produce regular content get
Less than outbound Marketing
Content marketing generates
More leads as outbound Marketing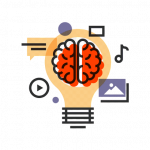 Content Marketing Strategy
We will research your buyer's persona, and learn more about your customers. This will help us make content that appeals to them. In addition, we will develop a posting schedule calendar, allowing you to see what topics we will be using and when they will be published. Finally, before publishing any deliverables, we will send all content to you in advance for you to approve.
Our content is professionally written, edited, and published internally to produce consistent and quality content for your business. The content that we develop will be unique to your business and published on your online platforms.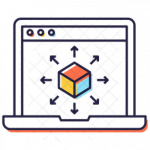 Our content marketing services include automatic distribution of your content to social media platforms, such as Facebook, Instagram, Twitter, LinkedIn, and more. For more robust content distribution, we recommend using our social media advertising services. This addition will help you build an audience to promote your content to.
Content Marketing is Cheaper and Effective
Our content marketing services will help you make content that will drive results and enhance your entire online marketing presence.
Our team work closely with you to understand your business needs, and believe in
our clients having a top level of control over the developed product.
We develop a content strategy
We study your business culture and customers needs so we can create contents for your business.
We create content for you business
After making a complete strategy we create contents for your business.
You approve the contents for publish
After creating contents, we send it to you for the final approval or changes
Contact now if you have any question.
For more details about website services feel free to call us